Karin Tydén | +46 708-16 99 08
Zoom or phone
Bergsgatan 2, Malmö, Sweden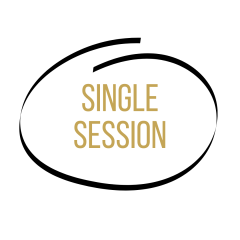 1 session
Office/Phone/Zoom
SEK 2.500 / € 250 / $ 260
You book your session yourself via the booking button above and receive a confirmation e-mail with all the information you need + a link to the preparations for the session.

The length of the session is around 90 minutes and includes when needed, a custom-made recording that you can take home for support.

One session with me often corresponds to at least 10-15 sessions with a conversational therapist, or even more.

Cancellation must be made no later than 48 hours before the appointment. If canceled later, a full session is charged.

Notice! I don't work with clients under 18 years old.

80% of my clients work with me remotely and I work in over 25 countries. In Sweden, I work over the phone and with clients abroad via Zoom. It is the most efficient way to work and where I get the best results. since the client often feels more safe and receptive in their own environment.

You pay easily with the payment link in the confirmation e-mail or with Swish.

You need good mobile/wifi coverage. During the session, you should sit (preferably with a headrest) or lie down comfortably and be completely undisturbed. For best results, use a headset during the session.

You also have the opportunity to meet me at my office in Malmö, Sweden.