Bergsgatan 2, Malmö, Sweden
Upplandsgatan 64, close to Odenplan, Stockholm, Sweden
Zoom or phone
The session is about 90 minutes, and includes a custom made recording that you can take home, for extra support.
One session with me corresponds to at least 10-15 sessions with a therapist, or even more.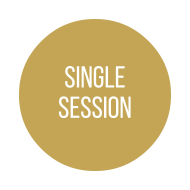 1 session
Live or phone/Zoom

€ 260 / $ 300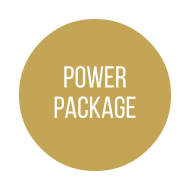 3 sessions
Live or phone/Zoom

€ 680 / $ 800
1 session
including follow-up

€ 410 / $ 480
excl VAT
Click on the booking button below and choose Malmö or Stockholm. For Zoom (Swedish residents) also choose Malmö.
Dates in Stockholm (spring 2019): Jan 25-27, Mar 1-3, Mar 29-31, Apr 26-28, May 24-26, Jun 28-30.
Dates in Stockholm (fall 2019): Aug 23-25, Sep 27-29, Oct 18-20, Nov 22-24, Dec 20-22.
Notice! With the booking confirmation you will find a link with important information. Read it before you come to your session.

Phone and Zoom
I work with clients all over the world. If you live in Sweden I work over the phone, if you live far away. For clients abroad, I work mostly through Zoom. When you book an appointment, I will send you an e-mail confirmation with all the necessary information before your distance call.

The session over phone or Zoom is as effective as seeing me in person. You need to have good mobile/internet connection. During the session, sit (with headrest) or lie comfortably and be completely undisturbed. For best results, use a headset with headphones and a microphone during the session.

For Swedish clients
You can schedule an appointment yourself with the BOKA TID-button above. You will receive a confirmation email when you schedule an appointment, with a payment link.

For international clients
E-mail me to make an appointment. With the booking confirmation you will find a link with important information. I will send you an invoice from PayPal before the session.
If your employer subsidizes healthcare, it's valuable for you to know that The Swedish Tax Agency approves some hypnosis treatment as deductible:
Hypnosis in order to achieve relaxation and reduce stress
Hypnosis to stop smoking
Inform me to get the correct receipt, if you have this benefit.
Cancellation must be made no later than 48 hours before the appointment. If canceled later, a full session is charged.

GPS
WGS84: N 55° 35.8385', E 13° 0.5829'
Decimal: 55.5973, 13.0097

GPS
WGS84: N 59° 20.6686', E 18° 2.814'
Decimal: 59.3445, 18.0469