I want you to stand in your power, with your heart open.
From this place, you can lead yourself and the world to freedom.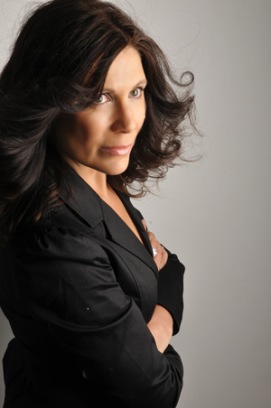 Hi, I'm Karin...

Karin Tydén has an almost supernatural ability to understand and "hack" the mechanics behind people's subconscious patterns and create new and better strategies in life. Fast. Tailored.

She is a multi-award-winning coach, active in over 25 countries and one of Europe's sharpest in her field. She has helped thousands of people to maximize their potential and is often seen as the coaches' coach.

My mission is to lead you to POWER and FREEDOM - in the shortest possible time.


Karin Tydén has an almost supernatural ability to understand and "hack" the mechanics behind people's subconscious patterns and create new and better strategies in life. Her mission is to help people owning their own power and freedom. For that to happen, the shift has to happen on a very deep level. Karin takes you on a journey into the deepest parts of yourself, to find the solutions and healing you need, in order to take charge of yourself and your own fate.

"I coach around insights. Because a single insight can change EVERYTHING!"

As a high-performer, adventurer and explorer, I always study, research and explore to learn about human existence and to perfect my craft. I invest a huge amount of time and energy, deep-diving and travel across the globe, relentless looking for new ways to grow, expand and heal, both for myself and in my profession.

My own search for inner power and freedom has been very important. I felt powerless and worthless for many, many years. My dad had narcissistic traits, mom emotionally turned off, and I was sensitive. Not a good combination. I've made it through trauma, PTSD, brutal grief, fears and paralyzing shame.

Today I have a gift for igniting people's power and create a space for them to grow and find their own freedom. I love seeing people taking the reins of their own fate and becoming independent, strong, loving individuals.
2021 Global 100 Awards - Mental Health Training Provider of the Year.
Winner of European Enterprise Award 2019 and 2020
Recognized Leader in Mental Health Training Services
Winner "Life Coach of the Year"
Corporate Innovation & Excellence Awards 2020

C.C.Ht and Cl.Hyp – Certified clinical hypnotherapist


C.A.Ht – Certified advanced hypnotherapist
CPPD - Certificate in personal and professional development
International certified hypnotist and hypnotherapist (advanced level) by National Guild of Hypnotists (NGH)
Senior Accredited Member MICP by International Council Integrative Psychotherapists
Certified Conversational Hypnotherapist by International Association of Professional Conversational Hypnotists (IAPCH)
Trained in Coaching Elite Top Performers (CETP)
Transformative Executive Coaching, trained by Michael Neill
Strategic Intervention Coach, trained by Tony Robbins and Cloé Madanes
Graduated EMDR therapist, Level 1
Certified trauma-informed coach
Rapid Transformational Therapist, trained by
Marisa Peer
Certified NLP Practitioner
Certified Advanced Belief Clearing Practitioner
Certified Coach by ICF
Trauma Collapse Technique Practitioner (TCT)
Basic course posttraumatic stress disorder (PTSD)
RIM® Essentials Coach
Nonviolent Communication
Certified Clear Beliefs Coach
Soulful Transformation Therapist
Trained in Clean Language
Trained in Lefkoe Method Coaching
Certified Emotion Code Practitioner
Certified SoulKey Therapist
Certified YOGABODY® Breathing Coach
Breath Work Fundamentals & Advanced Fundamentals by Dan Brulé
Certified Sensing Instructor
Certified in "Hardwire Lasting Happiness into your Brain" by neuropsychologist Rick Hanson
Trained in trauma, the vagus nerve, nervous system
University education in psychology, performance development and leadership
Other education and career
Bachelor's Degree in Media and Communications. Journalism at Poppius School of Journalism and university studies in psychology, performance development and leadership, marketing, business administration, project management, rhetoric and strategic management. Worked as a TV-producer, Marketing Director, PR-consultant, Brand Manager and Success Manager for more than 25 years.