My mission is to serve and lead!
I want you to stand in your power, and with your heart open.
From this place, you can lead yourself and the world to freedom.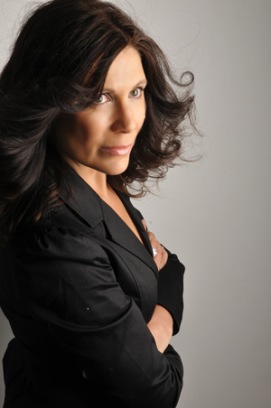 Hi, I'm Karin...

My dad was a narcissist. Mom emotionally turned off. I was sensitive. Not a good combination. My programming became really bad. I didn't know how to stand in my power. Didn't feel good enough. I saw more limitations than opportunities. I was afraid of making mistakes and being succesful. Afraid of being wrong. I carried guilt and took too much responsibility. One day I found an old business card for a therapist. A long journey to find my own power began.

My mission is to lead you to POWER and FREEDOM - in the shortest possible time.


Karin Tydén is active in over 25 countries and is today one of Europe's sharpest minds within Mind Hacking. She has an almost supernatural ability to understand and "hack" the mechanics behind people's subconscious patterns and create new and better strategies in life. Karin has helped thousands of people to maximize their potential and is often the coaches' coach. Karin is a multi award winning coach:

Winner of European Enterprise Award 2019 - Recognised Leader in Mental Health Training Services.
Winner "Life Coach of the Year"- Corporate Innovation & Excellence Awards 2020.

Bachelor's Degree in Media and Communications. Journalism at Poppius School of Journalism and university studies in psychology, performance development and leadership, marketing, business administration, project management, rhetoric and strategic management. Worked as a TV-producer, Marketing Director, PR-consultant, Brand Manager and Success Manager for more than 25years.
C.C.Ht and Cl.Hyp – Certified clinical hypnotherapist


C.A.Ht – Certified advanced hypnotherapist
CPPD - Certificate in personal and professional development
A.C.H.E. Certified Clinical Hypnotherapist by The American Council of Hypnotist Examiners
Internationally certified hypnotist and hypnotherapist (advanced level) by National Guild of Hypnotists (NGH)
Senior Accredited Member MICP by International Council of Psychotherapists
Certified Conversational Hypnotherapist by International Association of Professional Conversational Hypnotists (IAPCH)
Trained in Coaching Elite Top Performers (CETP)
Strategic Intervention Coach, trained by Tony Robbins and Cloé Madanes
Rapid Transformational Therapist, trained by Marisa Peer
Certified NLP Practitioner
Certified Advanced Belief Clearing Practitioner
Associate Certified Coach (ACC) by International Coach Federation
Trauma Collapse Technique Practitioner (TCT)
RIM® Essentials Coach
Certified Clear Beliefs Coach
Soulful Transformation Therapist
Trained in Clean Language
Trained in Lefkoe Method Coaching
Certified Emotion Code Practitioner
Certified SoulKey Therapist
Certified YOGABODY® Breathing Coach
Certified in "Hardwire Lasting Happiness into your Brain" by neuropsychologist Rick Hanson
Trained in Matrix Energetics by Dr. Richard Bartlett
Trained in META-medicine
University education in psychology, performance development and leadership